By Isabelle Perez*
For me, Birthmothers is not just a good thing – it's a God thing.  Facing an unplanned pregnancy would have been hard enough.  But I also struggled with a series of setbacks.  My Birthmothers Friend, Leslie,* stood with me during my darkest times of depression … and showed me hope.
A flood of despair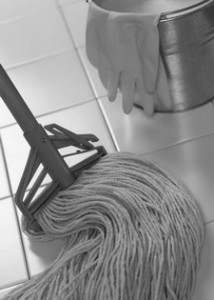 I'd bought a house right before I discovered I was pregnant.  It was expensive, but I managed.  I have an administrative job as a contractor with the federal government and my boyfriend, the birth dad, agreed to pay the mortgage if I covered the additional house bills.  However, he was in denial about the pregnancy.  Things between us weren't good and they were about to get worse.  One day, after living at the house three months, my preteen daughter and I walked in the front door – and into a rainstorm.  A toilet had overflowed.  The house was flooded and nearly everything was ruined.
We checked into a hotel while the insurance adjuster filed the initial paperwork. My daughter went to stay with my mother.  The last thing I needed was to be alone, but the birth dad abandoned me in that lonely hotel room. I cried uncontrollably.  I wanted to throw myself down the staircase and hurt myself to get his attention.  I knew something wasn't right with me, but I didn't think it was depression. I telephoned my mother. She read scripture to me until I fell asleep, and the next day she offered to let me live with her.From that point, my relationship with the birth dad deteriorated.  But by then, Leslie had entered the picture.
Finances fueled stress
The birth dad stayed in the house during the renovation.  He agreed to refinish the floors and continue paying the mortgage.  But he's an illegal immigrant and can't always find work.  Soon, he fell behind in keeping his end of the deal.  In the aftermath of the flood, I used up my savings.  Would I lose my house?  The thought was unbearable.
As Leslie and I met regularly for meals and talked on the phone, she asked me what I needed for the baby.  Through the wonderful people at Birthmothers, Leslie found baby clothes, a baby bath tub and a car seat – everything my baby needed except a crib, which I felt the birth dad should provide. Weeks passed.  "Do you think he'll get you a crib?" Leslie asked me several times. "Because I can put the word out that you need one.  Just say when."
And when the birth dad didn't come through with a crib, Leslie and Birthmothers did.
A Friend in my darkest hour
God blessed me with a beautiful, healthy baby girl.  She even sleeps through the night!  But soon after she was born, the birth dad stopped visiting. 
Instead, he spent his
free time dancing at clubs and flirting with other women. My depression spiraled dangerously downward.  Just weeks after I'd given birth, I was hospitalized in a mental health facility, surrounded by patients with extreme schizophrenia and bipolar disorders.  I was terrified.
But on that first horrible day, I looked up and saw my Birthmothers Friend.  Leslie had come to see me.
"This is for you to have and keep," she said, handing me a book.  It was her personal copy of the Women's Devotional Bible, one she'd had for years, with special underlined notes and passages.  It's become one of my most treasured possessions. As we talked, Leslie pointed out helpful scriptures.  Although I'm a practicing Catholic and she is a Protestant, we have much in common with our Lord.
Seeing Leslie at the hospital and talking with her gave me strength to heal quickly. The doctors released me to outpatient care after only a week.  I was reunited with my two beautiful daughters and I'm back at work.
I'm thankful for all the baby items I received from people who are connected with Birthmothers, and most grateful for the emotional support I received from Leslie. Now I know why people say that tangible gifts can come and go.  A Friend like Leslie is irreplaceable.
It was as if God used Leslie to show me His love and to say to me, "Read My Word and believe in it.  Keep practicing your faith. I've sent you this Friend to prove to you that you're not alone.  You'll be okay because I am with you, and I'll love you through her."
*name changed for confidentiality