Pregnant?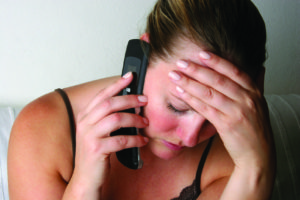 Women, partners, or family members –
Call our helpline 24 hours a day, 7 days a week
(703) 261-6370 in metro DC
Toll-free 1 (844) 77BIRTH from anywhere
Your call will be 100% confidential.
We'll be a Friend
You don't need to live locally. Many Friends even provide long-distance support for a woman, partner, or family member who faces an unplanned pregnancy — on the phone, through email, in texting, and on Skype. (If you or someone you know needs long-distance support, click here.)
You can also contact us during business hours:
Birthmother Ministries, Inc. (Birthmothers)
P.O. Box 2262
Vienna, VA 22183
Telephone: (703) 261-6370
Fax: (703) 261-6375
E-mail
Want to help?
Find out how you can help women and families who face an unplanned pregnancy when you log onto our website for volunteers, churches, and partners.
Give
Your gift can help us match a pregnant woman one-on-one with a trained Friend for personal, loving support. Plus, it's tax-deductible! Donate here.